DATA DELETION SERVICES

Data Deletion Services
Reliable data deletion prevents data leakage!
When a server used daily in the Data Center is destroyed or replaced, we securely delete data remaining on the hard disk in the Data Center where the server is located, thereby preventing confidential information such as personal information and contract information from leaking outside.
Features
All work done in our secure Data Center
The relevant equipment is kept in the Data Center and work is carried out immediately in the center.
There is no risk in transportation because it is not taken out.
Data deletion using the method of the U.S. Department of Defense
We use the data deletion software made by Blancco that has over 30 million licenses certified by governments around the world. Random data patterns are overwritten to delete all data even in the hidden areas.
Eco Hard Disk
Only the data is deleted, so the hard disk can be reused.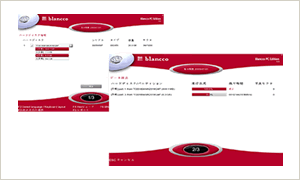 Physically disabled by crushing hard disks
Hard disks are physically disabled by using a hard disk crusher.
You can visually check that hard disks have been crushed.

Issuance of disposal certificates
Service Types
| Service Types | Contents |
| --- | --- |
| Deletion by overwriting | Using Blancco's powerful data deletion software for servers and storage, data is deleted by overwriting all areas of a hard disk with random data patterns. |
| Disk crushing | Data is deleted by physically crushing a hard disk using dedicated equipment. |
| Deletion by overwriting + Disk crushing | After performing deletion by overwriting, the disk is crushed to ensure data deletion. |