COLOCATION(HOUSING)

Colocation (Housing)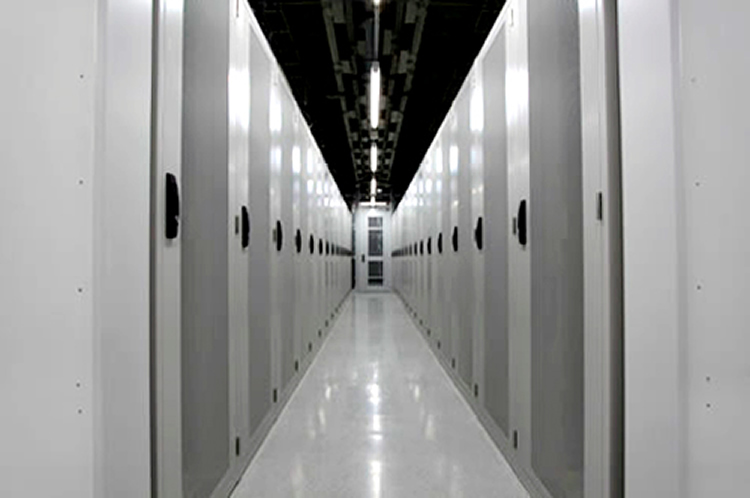 Colocation (Housing) services keep your server equipment safe in a robust Data Center equipped with all possible earthquake and security measures.
Services that make the use of colocation convenient
The following are examples of services that can be used with the Colocation (Housing) service.
High-bandwidth network connection!
We can also take care of network monitoring and IP address acquisition.
NTP Services
Server Monitoring
We also offer a wide range of services, including network device operations.
Eliminates anxiety and the burden of relocation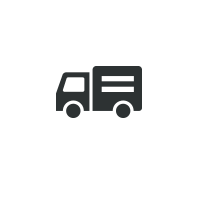 IDC Frontier is committed to helping our customers relocate their servers smoothly by providing "what they want."
No need to enter the Data Center!
Customers' labor and costs are reduced through the operation system that does not require customers to visit the center. You can check the remote operation on the camera server.
Baremetal server
(rack mount type)
In this service, high-performance physical servers can be installed in customers' dedicated racks, and we take care of the operation and maintenance of the hardware level on behalf of customers. It enables flexible server and network design that is unique to physical servers.
Proxy operation
Monitoring 24 hours a day/365 days a year
Equipment rental
DC utilization
Fukushima Shirakawa Data Center
Backbone Network
IDC Frontier's high-speed & high-capacity backbone is connected to major domestic IXes as well as ISPs, its complete redundancy contributes to high availability and reliability. Enjoy the fast and stable internet environment.
High-speed backbone network makes your life more pleasant
IDC Frontier's backbone network is connected to Japanese major IX and ISPs. Its complete redundancy contributes to the high availability and reliability of our services. Enjoy the fast and stable Internet experience.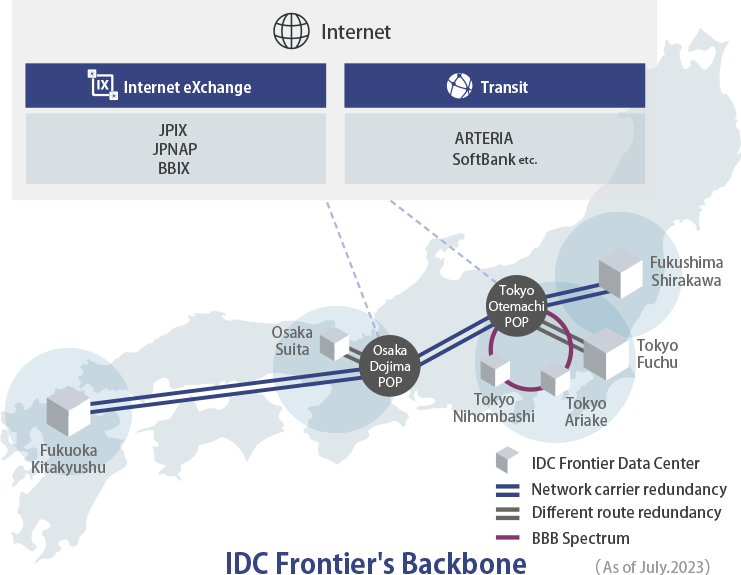 IDC Frontier has been strenghening its backbone network little by little since the beginning of the Data Center services in 2001. In the last 10 years, the total number of owned lines has become 10 times more.
LGWAN-ASP Facility Service
IDC Frontier's Data Centers are registered as LGWAN-ASP service delivery Data Centers.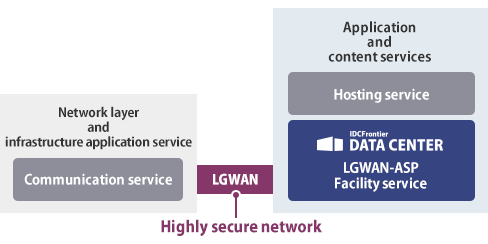 LGWAN-ASP service is a service that uses a highly secure network called LGWAN to provide various administrative services to local governments.
When establishing the LGWAN-ASP service, system introduction can be achieved smoothly by using our Data Centers as the LGWAN-ASP facility service.
About the LGWAN-ASP facility service
Registration date
January 2018
Applicable Data Centers
Fukushima Shirakawa, Fukuoka Kitakyushu, Tokyo Ariake, Osaka Suita
ASP code
Fukushima Shirakawa: A803372
Fukuoka Kitakyushu: A803370
Tokyo Ariake: A803369
Osaka Suita: A803371
Third party approval
Information security certification (ISO/IEC 27001: 2013)
IDC Frontier has acquired information security certification standards "ISO/IEC 27001: 2013 (JIS Q 27001:2014)."
About ISO/IEC 27001: 2013 (JIS Q 27001:2014)
First registration date
August 29, 2018
Examination and registration organization
BSI Group Japan K.K.
Certification criteria
ISO/IEC 27001:2013 (JIS Q 27001:2014)
Certification registration number
IS 694681
Scope of registration
・Provision of the cloud services
・Provision of the Data Center services
・Provision of the hosting services
・Provision of the domain name registration services