Fukushima Shirakawa Data Center
FUKUSHIMA SHIRAKAWA DATA CENTER

Fukushima Shirakawa Data Center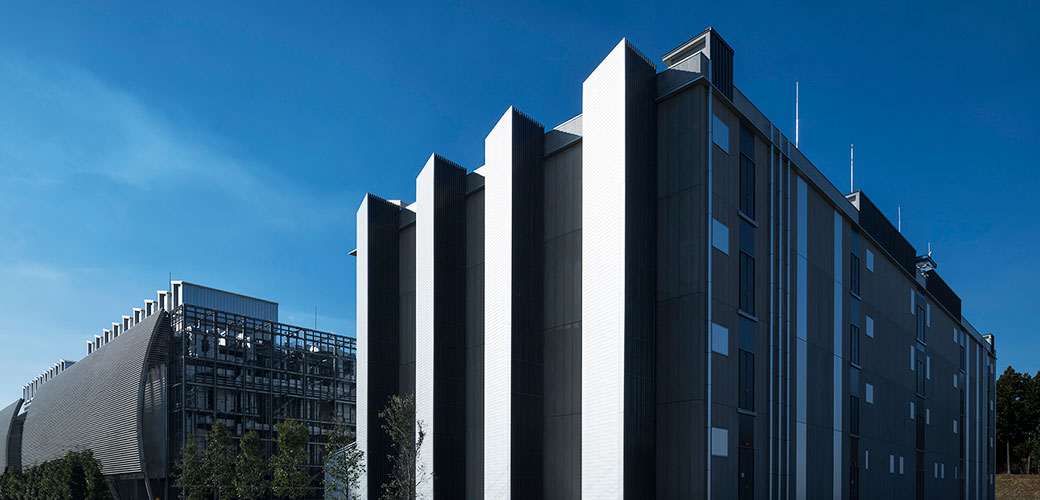 The "Fukushima Shirakawa Data Center" commenced operations in Shirakawa City, Fukushima Prefecture, which is located on the border with Tochigi Prefecture, in the southern part of the Tohoku region. It is an environmentally-friendly large-scale Data Center that combines the latest outdoor air conditioning and water-cooled air conditioning systems utilizing the cool climate.
We have adopted a modular approach that allows construction according to demand and an advanced air conditioning system.
The network is at the level similar to that in the suburbs of Tokyo. With latency (communication delay) of 3.5 milliseconds from the Tokyo metropolitan area, sufficient response can be obtained.
Won the Good Design Award in 2015
Fukushima Shirakawa Data Center won the Good Design Award for its thorough design of a special building type and for its design that perfectly embodies engineering.
Data Center that Provides New Value
Yahoo! JAPAN Group's largest base in the East Japan area
In order to respond quickly and flexibly to changing demands, we have adopted a modular approach in which buildings are constructed according to demand. In the future, we will be able to expand to eight buildings.
In addition, we are preparing for the extension of buildings after Building 8, and the total site area of the entire base is approx. 67,600 square meters. We will continue to strengthen our Data Centers to provide our customers with high-quality and stable infrastructures.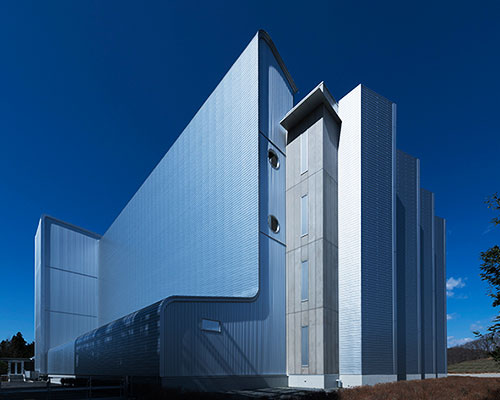 Building 5 was completed in April 2018.
Building 5 alone has a floor space of approx. 11,200 square meters and can be mounted with approx. 1,400 racks.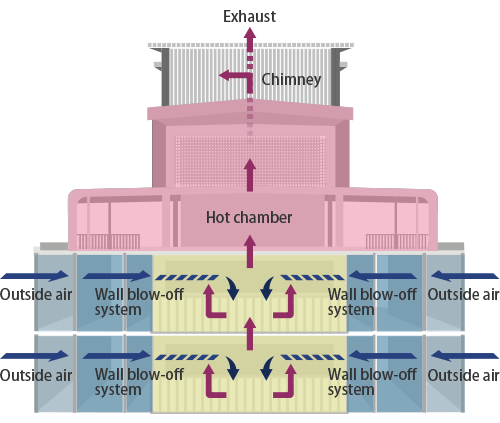 More than 90% of annual air conditioning can use outdoor air cooling
Simulations of temperature, wind speed, and atmospheric pressure were conducted based on operational experience at the Asian Frontier. The building shape and air conditioning facilities have been thoroughly reviewed to ensure that more than 90% of the annual load on the outside air can be used.
Ideal for disaster recovery demand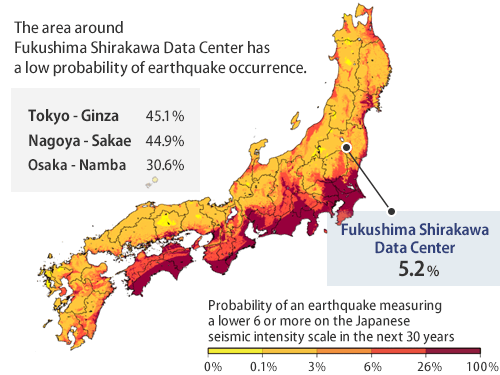 In addition to physical data distribution, such as backup sites and Data Center redundancy, this location, which is considered to have a very low probability of a major earthquake occurring in Japan, also helps to reduce the risk in the event of a major disaster by enabling power suppliers to be diversified.
Source: J-SHIS Map (2016 Edition), website of National Research Institute for Earth Science and Disaster Resilience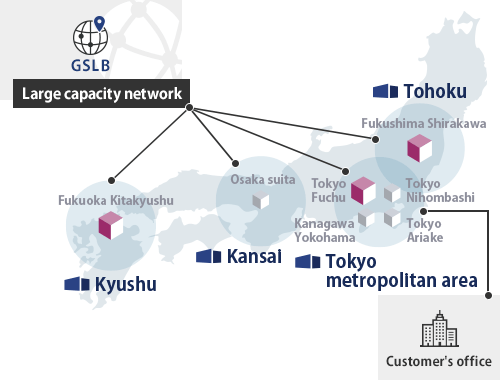 Managed GSLB* services can be used to automatically balance loads among multiple Data Centers or switch to a backup site in the event of a major disaster or failure affecting the customer's primary site.
* Global Server Load Balancing
Data Center without the necessity of entering
When you use the Data Center, we will take care of burdensome relocation and operations, and work that needs to be done in the Data Center. We will reduce the burden on our customers.
Better understanding of Fukushima Shirakawa Data Center
I'm worried about the latency (round trip time of communication between locations). Isn't there any problem in response?

The latency between Tokyo and Fukushima Shirakawa Data Center is around 3.5 milliseconds.
In general, the delay is proportional to the physical distance between locations: around 10 milliseconds between Tokyo and Osaka, 15 milliseconds between Tokyo and Hokkaido/Kyushu, and around 35 milliseconds between Tokyo and Okinawa. (according to our investigation)
Delays are minimized by designing optical fiber for the shortest route from Tokyo to Fukushima Shirakawa.

Fukushima Shirakawa is far from the Tokyo metropolitan area. What should we do in case of emergency?

Many customers rarely visit the Data Center during the operation phase after the start of use.
You can rest assured that the Data Center staff of IDC Frontier can take care of everything from introduction and server configuration to emergency operations.

There is no disaster recovery (DR) better than diversification!

More and more customers are choosing the Fukushima Shirakawa Data Center because they feel it is a good location away from the Tokyo metropolitan area.
The Fukushima Shirakawa Data Center is powered by Tohoku Electric Power, enabling power supply to be differentiated from other power companies such as Tokyo Electric Power and Kansai Electric Power.

What companies are using the Data Center?

The Data Center is used by customers in a variety of industries, including enterprise companies, government agencies, and Web service operators.
The Fukushima Shirakawa Data Center is also one of the delivery points for the IDC Frontier cloud services. Therefore, there are many cases where customers who used a cloud at the time of startup have shifted to the use of the Data Center in consideration of costs and usability after the expansion of services and increase in the number of virtual machines.
Regardless of usage applications and scales, we place top priority on peace of mind and create an environment that satisfies customers. We look forward to serving you.
Facilities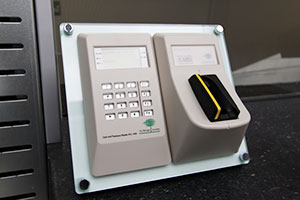 Vein authentication device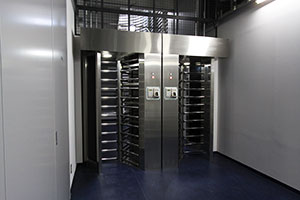 Security gate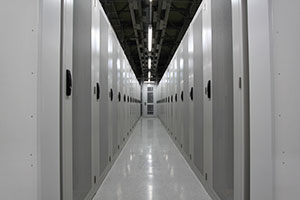 Server room
Amenities and Surroundings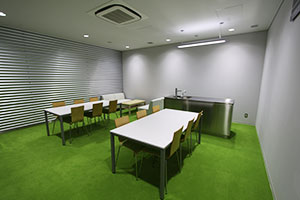 Lounge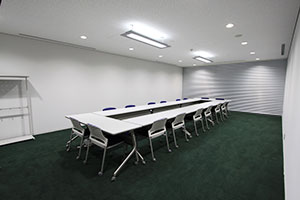 Meeting room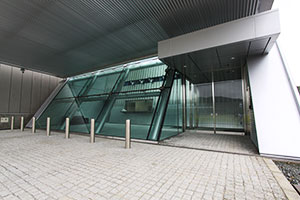 Fukushima Shirakawa Data Center Entrance

Lounge
We have a rest area with a vending machine.

Meeting room
We have a meeting room with Wi-Fi environment. Please use it for meetings.

Convenience store
Located around the nearest station

Eating place
Located around the nearest station

Parking lot
Located on the premises (free of charge)

Hotel
It takes 20 minutes by car to get to the business hotel around the nearest station.